Start Your New Smile In a Cinch!
At Union, we want to make your orthodontic treatment as stress-free as possible. Our goal is to provide you with the healthy, straight, beautiful smile you've always wanted.
It is a privilege and honor to provide orthodontic treatment to our patients. We will work with you every step to ensure your orthodontic care is as comfortable, convenient, and rewarding as possible.
Why Choose Union
At Union Orthodontics + Pediatric Dentistry, you'll feel like part of a team as we work together to straighten your smile. Find out what sets us apart from other dental and orthodontic offices and how it benefits your oral health!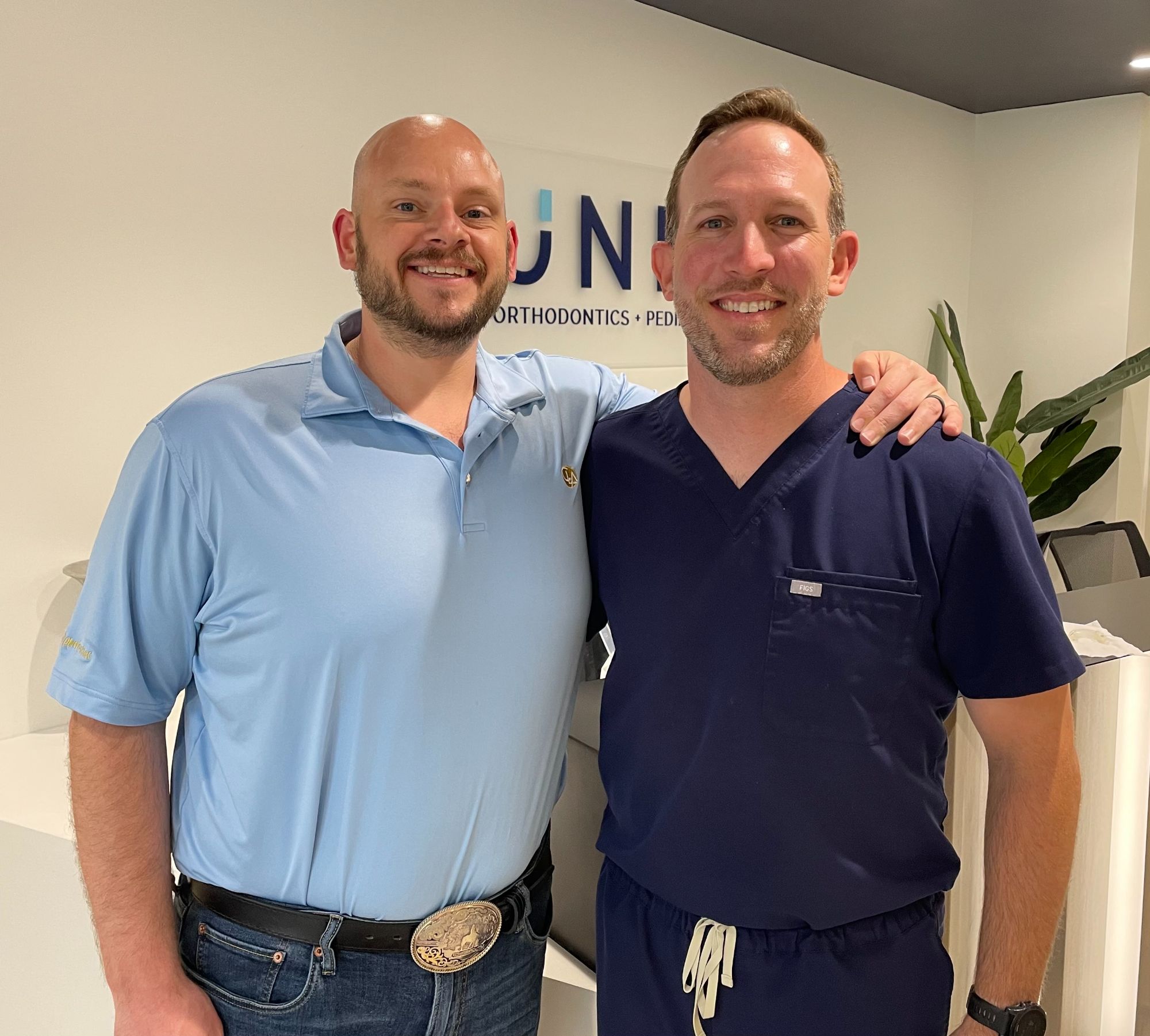 Your free consultation will allow you to meet Dr. Gabe Lutrell and our team, learn more about orthodontics, have an initial exam, and determine which treatment options best meet your needs. During your free consultation, Dr. Gabe, our board-certified orthodontist, will:
Review your dental and medical history forms
Perform a complete oral exam, with X-rays, to determine if treatment is necessary
Help you create a customized treatment plan
Discuss all financial information, insurance options, and payment plans
During your free consultation, Dr. Gabe will explain everything you need to know about your orthodontic treatment, so you can choose what's best for you—no strings attached.
We understand that your life is busy, so we'll work hard to schedule your next appointment at a convenient time. You can often start braces or Invisalign® on the same day as your free consultation if this works better for your schedule.
Ready to get started? Call (720) 782-0577 or complete the request form below, and our patient coordinator will contact you to confirm your appointment and provide instructions regarding completing your patient forms.
Financing & Insurance
Your smile is yours forever, and we want to make it as easy as possible for you to receive the best care when you need it.