Board-certified Denver Orthodontist
Gabe Luttrell, DDS
Board Certification | American Board of Orthodontics
Orthodontic Specialty | Jacksonville University
Doctor of Dental Surgery | University of Oklahoma
Bachelor of Science | Kansas State University
"The brick walls are not there to keep us out. The brick walls are there to show us how badly we want something. The brick walls are there to stop the people who don't want it badly enough."

— Randy Pausch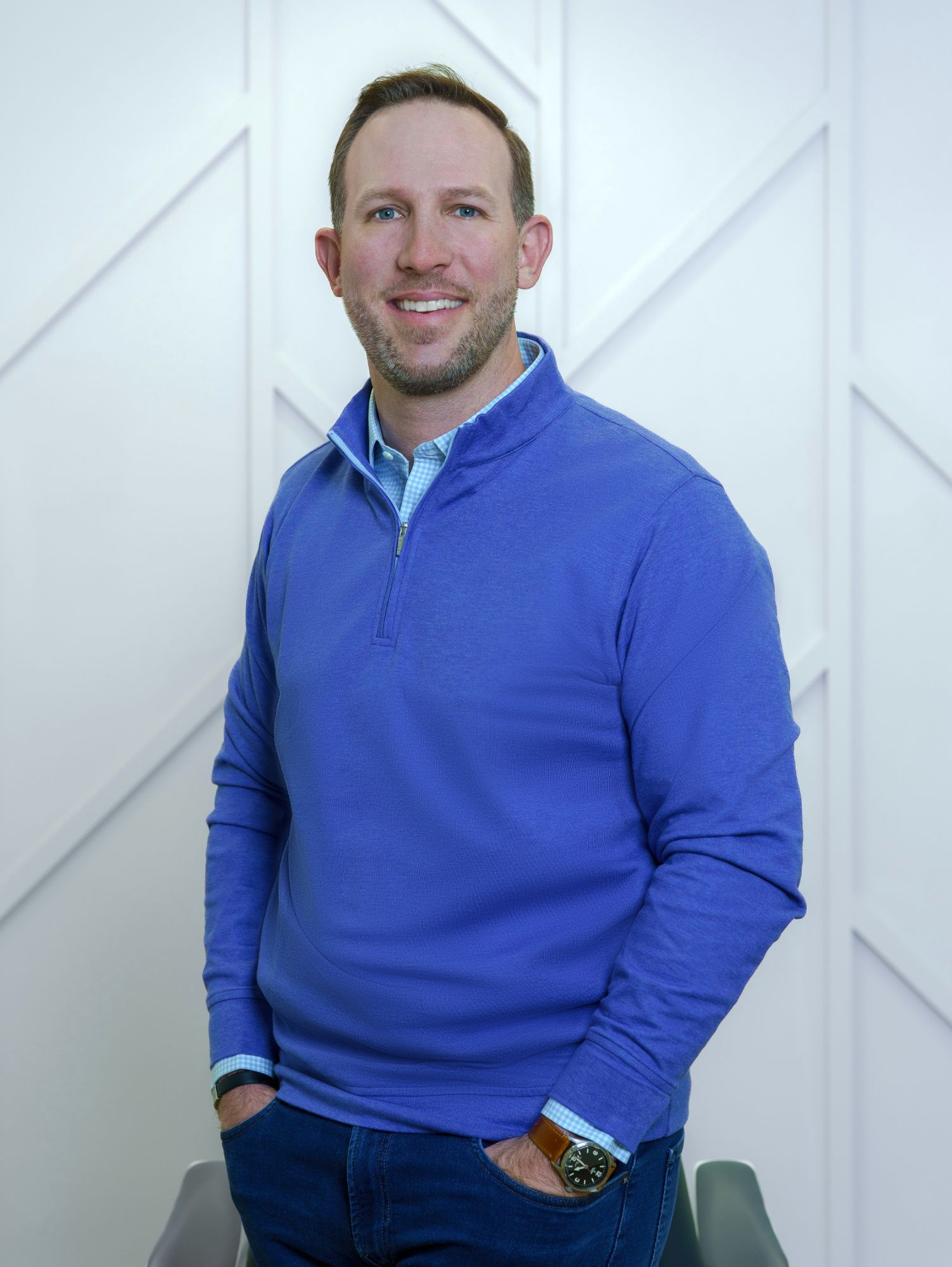 Dr. Gabe Luttrell grew up in the great state of Oklahoma, just outside of Oklahoma City. He earned a baseball scholarship which moved him north to attend Kansas State University.
After receiving his degree from KSU, he started his working career in Oklahoma City. During this time, he wasn't always confident with his smile. As a result, he started orthodontic treatment and began to see his smile transform, confidence build, and he truly began smiling in pictures for the first time. His orthodontic experience dramatically changed the direction of his life, and ultimately he decided to pursue dental school in order to become an orthodontist.
He received his Doctor of Dental Surgery from the University of Oklahoma and completed his specialty training in orthodontics and dentofacial orthopedics at Jacksonville University.
Dr. Gabe has treated thousands of smiles during his career and loves treating patients with both traditional braces and Invisalign. He has become incredibly proficient with incorporating Invisalign into his treatment options and enjoys offering this approach to many patients who are seeking a more subtle and convenient way of receiving orthodontic treatment.
As a board-certified orthodontist, a designation held by only 30% of orthodontists, Dr. Gabe cannot think of a better job he's suited for, and is honored to have the privilege of providing orthodontic treatment to the families he serves.
He is passionate about serving others, enjoys meeting new families, and takes great pride in creating healthy, beautiful smiles.
Dr. Gabe is married to his wife, Maddie, and they have two Goldendoodles, Tallie and Jax. He loves being outdoors and enjoys triathlons, running, swimming, biking, skiing, hiking, sipping on a cup of coffee, and playing golf.
Professional Affiliations
American Board of Orthodontics
American Association of Orthodontists
Rocky Mountain Society of Orthodontists
American Dental Association
Colorado Dental Association
Metro Denver Dental Society